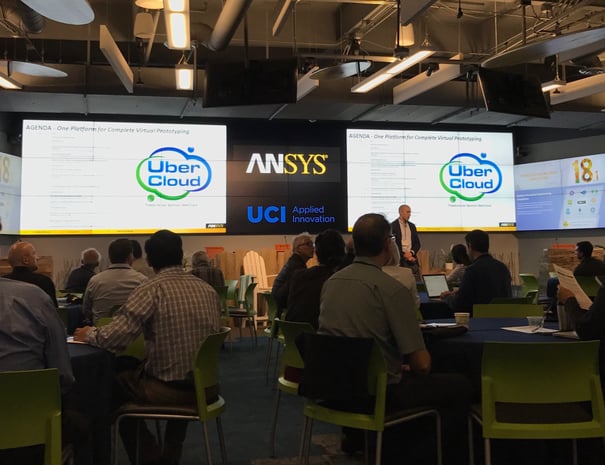 Good news for all our ANSYS customers: Earlier this year ANSYS has upgraded UberCloud from Cloud Hosting Partner to ANSYS Advanced Solution Partner status. This is the highest partner status and delivers a ton of new benefits to customers:
More licenses for UberCloud development to enhance our ANSYS Cloud offering and give you a better ANSYS-in-the-cloud experience
More ANSYS trial capabilities that let you evaluate the solution
ANSYS support for high performance computing and cloud hosting
A more direct relationship with ANSYS' business and technical contacts to collaborate on customer requests and unlimited customer support.
Joint blogs, articles and webinars that make the benefits of ANSYS Cloud more tailored to your industry and specific needs.
Achieving this elevated partnership status has been the natural evolution of UberCloud's collaboration with ANSYS. Back in 2012 ANSYS and UberCloud started working together with our CAE Cloud experiments. This resulted in over 30 experiments and case studies, which are made freely available to the CAE community in the ANSYS Compendium of Case Studies.
UberCloud has published several articles including this one that's available on the ANSYS website: ON CLOUD NINE HPC in the cloud reduces runtime for a complex multiphase CFD model with realistic particle loading from five days to two days.
UberCloud started sponsoring and presenting at ANSYS Conferences. In 2015 we 'containerized' many ANSYS tools and uploaded these ANSYS containers on Clouds like Azure and Advania, resulting in the appointment of UberCloud to ANSYS Cloud Hosting Partner.
And now, finally, UberCloud proudly announces that we received the highest technology partnership level as an ANSYS Advanced Solution Partner.
ANSYS, thank you for all your support and collaboration over the last 6 years!