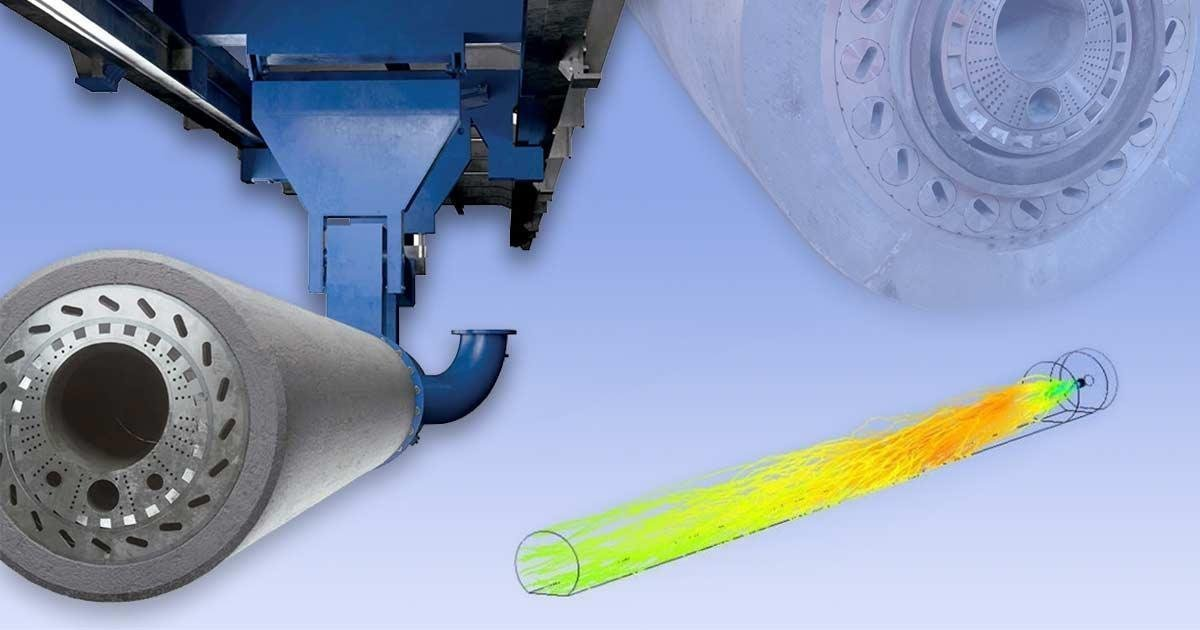 UberCloud presented this virtual event on Oct 27 (Americas), Oct 28 (EMEA), and Oct 29 (Asia), 2020, generously sponsored by Microsoft and Intel.
This webinar offered six short 10-minute presentations from UberCloud and Microsoft, about: Azure HPC; on-premise versus cloud; cloud storage options; the UberCloud Simulation Platform and a live demo; and a CAE cloud case study about our project with FLSmidth, a market leader of engineering, equipment, and service solutions in the global mining and cement industries.
What is UberCloud, and what is Azure HPC?
UberCloud is providing enterprises with 'Cloud with One Click' – a secure, on-demand, self-service, automated, and fully customizable platform for complex engineering simulations. UberCloud, with Headquarters in Silicon Valley, is working with enterprise customers around the world in the manufacturing, life sciences, energy, and financial industries.
Azure HPC is a complete set of computing, networking, and storage resources integrated with workload orchestration services. With purpose-built infrastructure and optimized application services, Azure offers HPC customers a competitive price/performance against on premises with additional benefits. Additionally, Azure includes next-generation machine learning tools to drive smarter simulations and empower intelligent decision making.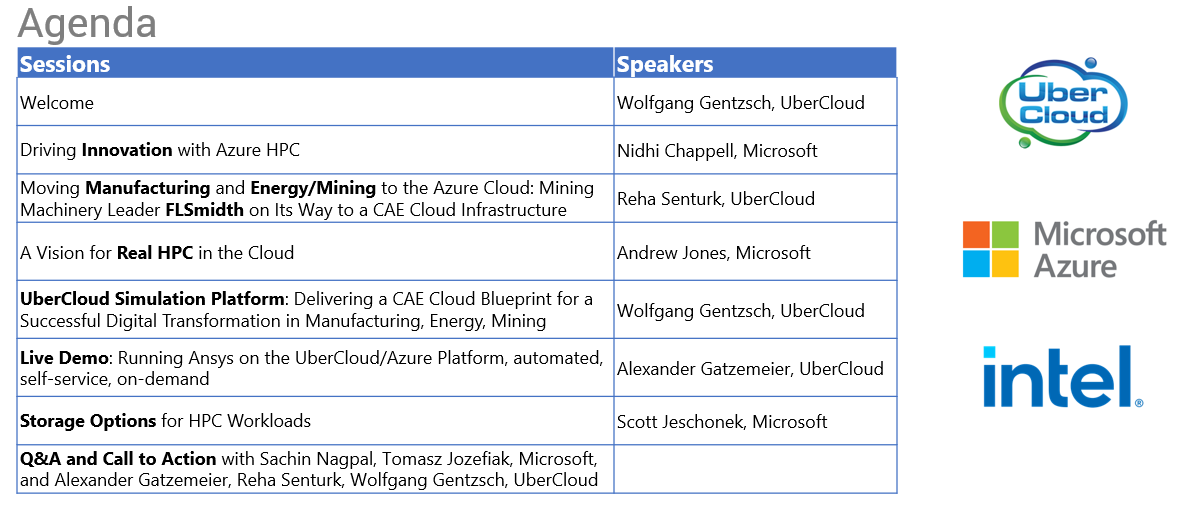 You can either watch the whole webinar, or you can watch each of the 6 short presentations (see Agenda) individually.
Register Here: https://events1.social27.com/ubercloud-americas/page/pre-signup
- To download additional documents (such as whitepapers, case studies, demo guide, etc.), scroll down the Home page.
- To watch the webinar, either go to Sessions and watch all 6 short presentations of the webinar (70 minutes), or go to Featured Speakers to watch individual presentations, about 10 minutes each.
If you need help or have a question or comment for us, please contact: Help@TheUberCloud.com.