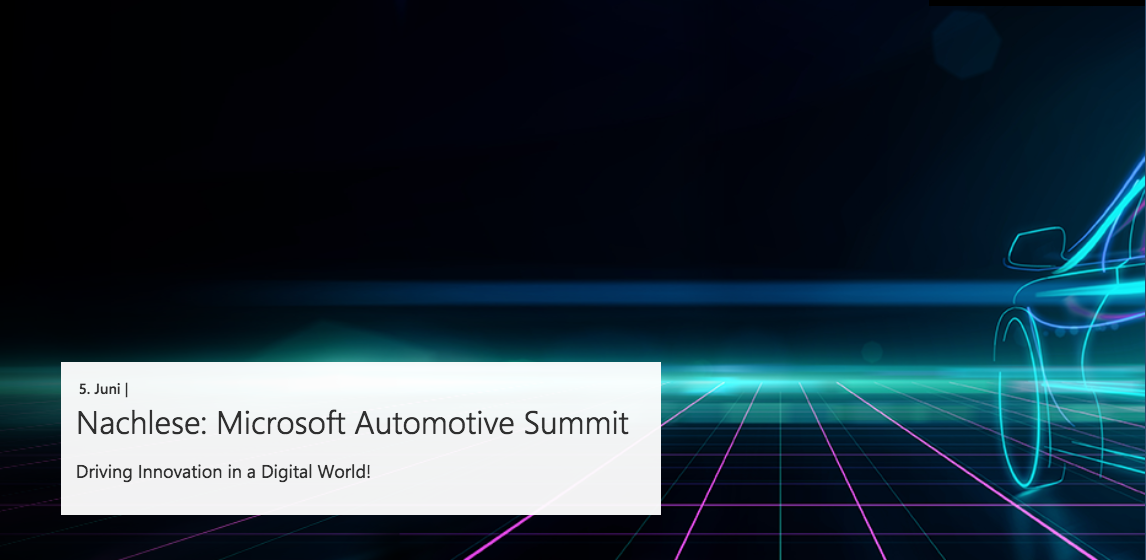 Microsoft Automotive Summit
The Microsoft Automotive Summit brought the German Automotive Industry together in Munich on June 5th. The event packed a full house with over 150 attendees.
As expected, the common subject was the ongoing digital disruption in automotive industry.
Rapid technological innovation has started a seismic shift in the automotive world. This is changing how vehicles are used, manufactured, sold, and impacts driving behaviors, safety, connectivity and more.
According to PWC, all new vehicles produced will be digitally connected by 2022. Autonomous and assisted driving will be taking over more than half of the market by 2025. Robo-taxis will also be available on demand by then. Car sharing will gain popularity and every third card on the road will be for shared operation. Hybrid and electric cars will dominate the market within 7 years.
All these amazing changes are being driven by new technology. This includes collision avoidance systems that can distinguish the difference between moving and stationary objects, humans and animals and predict any scenario that cause an accident and warn the driver. Autonomous driving and digital twins take the technology even further. Connected vehicles can interact with each other and predict better routes to avoid traffic congestions.
New in-vehicle options are also changing the automotive sales and built-to-order manufacturing. Digital factories will be shaping the manufacturing future.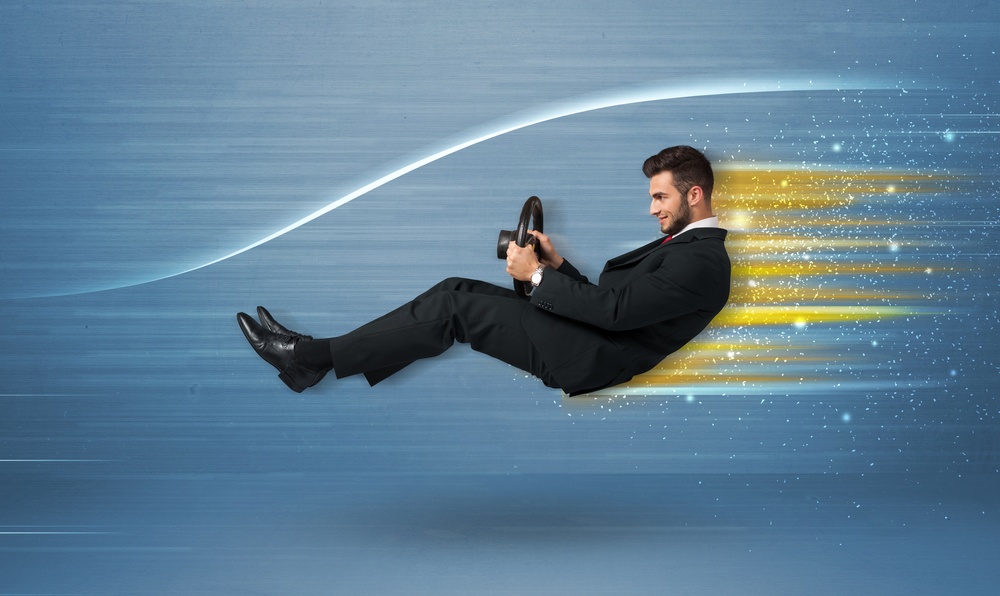 This digital transformation requires smart and connected systems. Fast data communication for information exchange and access, high performance computing for instant processing, large storage for keeping the huge amount of data generated from connected devices. Microsoft is one of the technology leaders in this field proving solutions for every step including manufacturing, servicing, driving and more.
One critical piece of this puzzle is the Computer Aided Engineering systems. The challenge of high compute requirements has been answered by High Performance Computing systems. Microsoft Azure opens up High Performance Computing to everybody. Combining with technologies like UberCloud's unique software application containers, engineering simulations can take full advantage of HPC at a very affordable price, allowing every engineer to run simulations on cloud HPC with user friendly desktop capabilities for pre-post processing along with the computation power.
Digital is transforming the whole automotive ecosystem and creating new markets for specialized services like car sharing, personalized mobility services for drivers, in vehicle information, and entertainment. This is similar to how digital changed the cell phone market.
If you want to know more about how cloud computing can drive your own digital transformation agenda, ask us for a free consultation