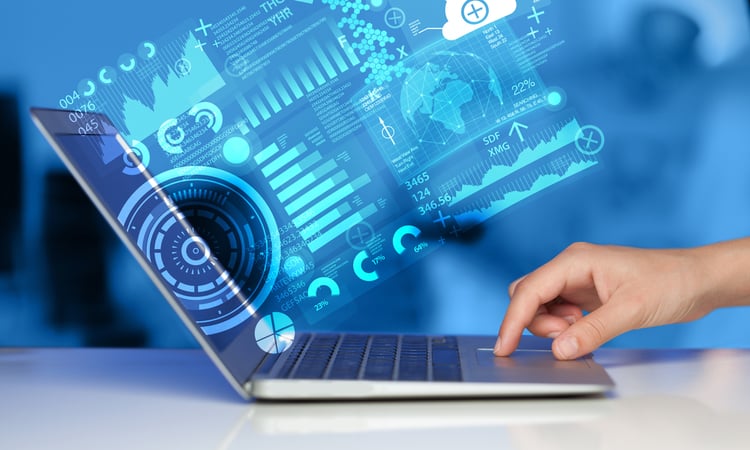 In 2020, cloud computing became mainstream for engineering organizations. With engineers around the world confined to working from home, remote access to design and validation tools became the norm. And with labs being inaccessible as well, simulation in general became front and center for product organizations.
Computer Aided Engineering simulations exhibit variability in duration, size and type of hardware. This makes them a natural fit for the cloud.
Cloud computing gives engineers a huge boost in productivity by letting them:
Run multiple jobs in parallel to find the best performing designs
Execute more realistic simulations that accurately reflect actual physics
Quickly return expensive simulation tool licenses that they share with their team back to the pool
As organizations ramp up cloud adoption, they soon find they need better visibility into their software license usage. This is because with the unlimited hardware of cloud, bottlenecks typically shift to software licenses.
This is when Altair SAO is invaluable. SAO allows enterprises to collect data about the utilization of CAE (and other) licenses, and then use this data to optimize license usage.
Setting up the tool is simple: install an agent on the license server and setup a small data warehouse to which all the data is piped. SAO supports all major license managers that are in common use at engineering organizations. Once the collection starts, the data can then be visualized in a variety of dashboards and reports that you can use to slice and dice the data in infinite permutations. You can even export the data in many formats for offline processing, in say Excel.

Example Altair SAO Heatmap Report showing hotspots and quiet periods.
SAO's huge library of pre-built reports and dashboards can be used to quickly see license saturation, license denials, over-provisioning, hotspots and much more. Organizations often discover that they can get more value from their CAE licenses with better scheduling and coordination within their teams.
SAO also has tons of other cool features including the ability to set up your whole organizational structure so that you can accurately chargeback departments for shared license services. In addition to the usage reports, there are many admin features that let you configure hard and soft license limits, and alerts when thresholds are exceed.
As you prepare to deploy cloud across your organizations, gaining insights into software license usage is critical. An investment in a tool such as Altair SAO pays for itself in no time.
UberCloud works with a variety of engineering enterprises to guide them on their cloud journey. Altair SAO gives our customers the ability to scale simulations in the cloud while keeping in control of valuable software licenses. To learn more about the best way to move your simulations to the cloud, get in touch!