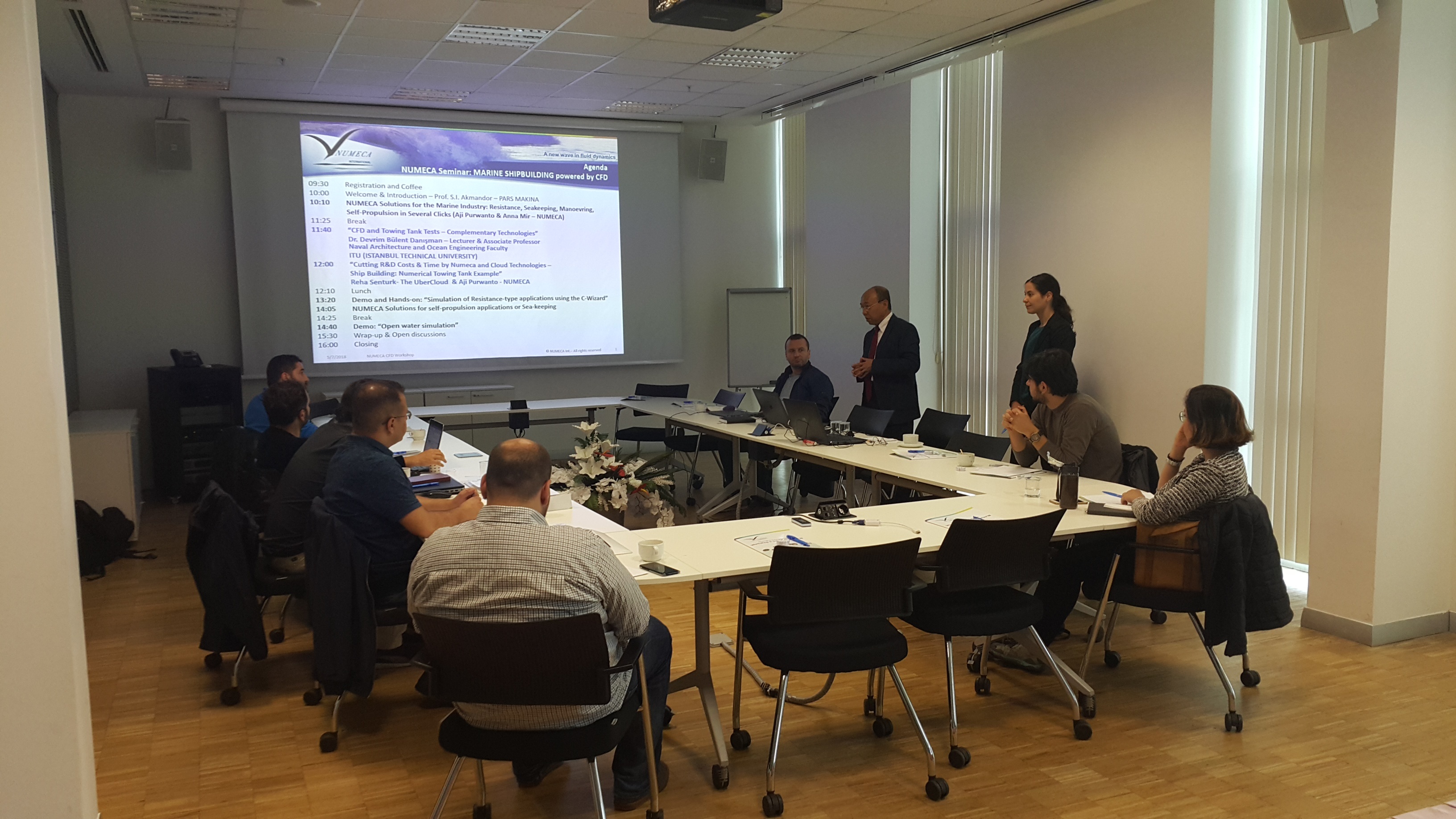 The Istanbul Technopark was the site of an interesting workshop - the topic was Computational Fluid Dynamics applications in Marine industry.
A talk titled, "CFD and Towing Tank Tests - Complementary Technologies" was presented by Dr. Devrim Bulent Danisman, Associate Professor of Naval Architecture and Ocean Engineering Faculty in Istanbul Technical University.
Prof. Sinan Akmandor of Pars Makina, Dr. Aji Purwanto and Anna Mir of NUMECA International showed the power of the NUMECA Solutions for the Marine Industry.
A hands-on workshop filled up the second half of the day. Engineers at the event were able to use FINE™/Marine in the cloud. This platform is powered by UberCloud's user-friendly software containers. Engineers were able to access NUMECA software directly from the web browsers on their laptops without needing to install any software.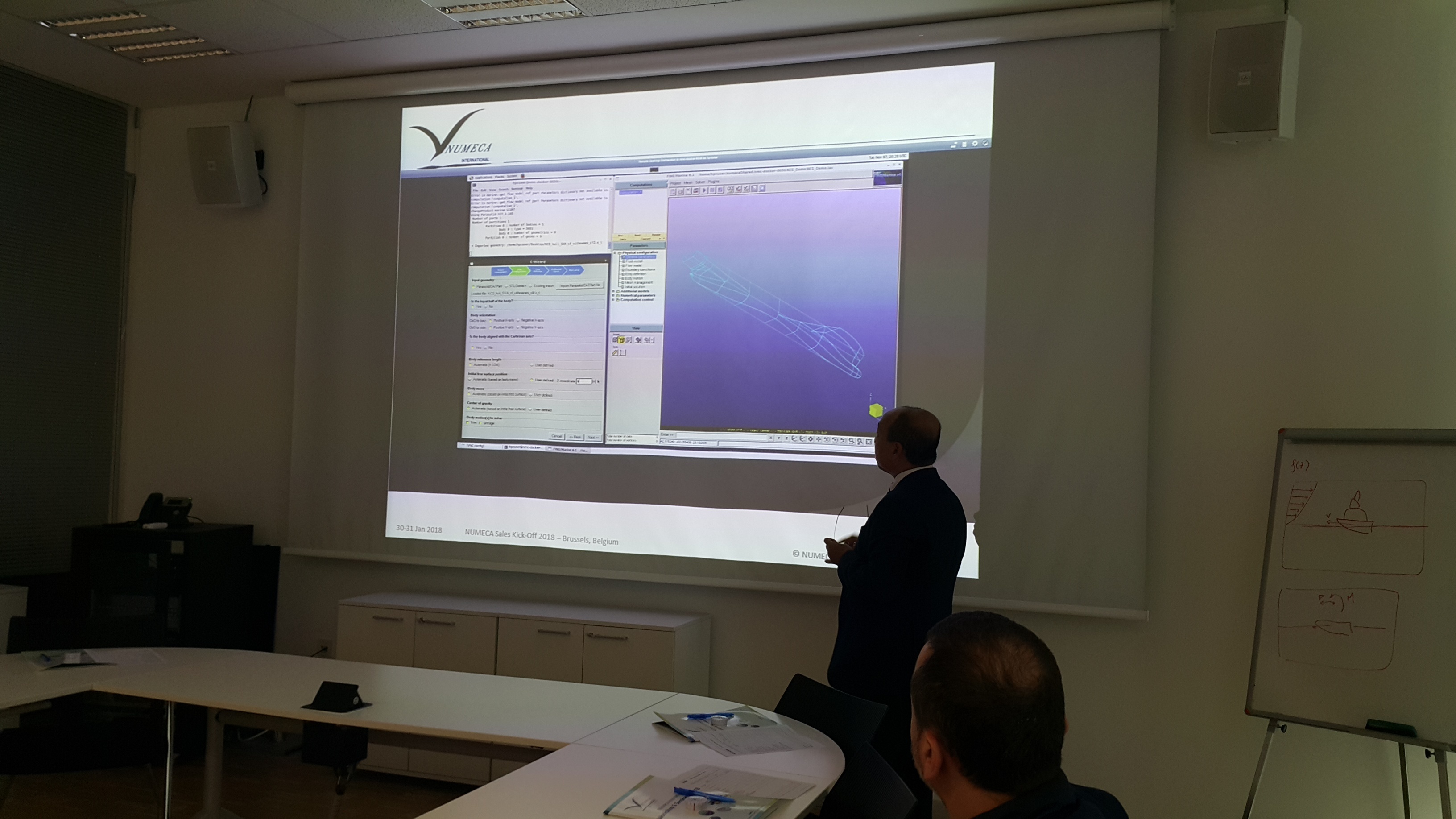 Numeca CloudPower allows you to use NUMECA products in the cloud with unlimited license and the power of HPC hardware resources. Having exactly the same NUMECA applications with full user interface makes it very easy to use the cloud, whenever there is a need for bursting to get extra simulation power. Bursting can give you flexibility to get extra resources on demand, helping you to solve complex designs, run multiple projects, batches, experiments, or meet short deadlines.
To get a chance to experience NUMECA applications in the cloud, you can find the next NUMECA event to in your region at http://www.numeca.com/events.
If you would like to get more information or try NUMECA CloudPower, please contact your NUMECA sales representative directly. You can also reach out to UberCloud for a free consultation.