The progress in HPC and HPC-driven advancements are leading to breakthroughs in critical areas such as drug discovery and personalized and predictive medicine.
Hewlett Packard Enterprise (HPE) is leading this effort by delivering a new breed of HPC for life sciences. By combining the security and reliability of on-premises technology with the unbounded agility and scalability of the public and private cloud, life sciences organizations can deploy a right-sized infrastructure to extend HPC capabilities, increase ease of use, and accelerate time to insight.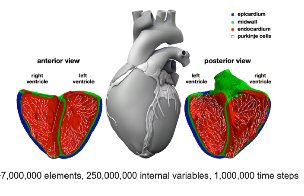 Read all the details in the HPCwire article titled Hybrid HPC is Speeding Time to Insight and Revolutionizing Medicine by Bill Mannel, HPE's VP & GM, HPC Segment Solutions and Apollo Servers, Data Center Infrastructure Group.
The article goes into the details of how HPE pioneered the Hybrid HPC model in 2017, and how, in collaboration with a powerful partner ecosystem, the life sciences sector is currently undergoing a major paradigm shift.