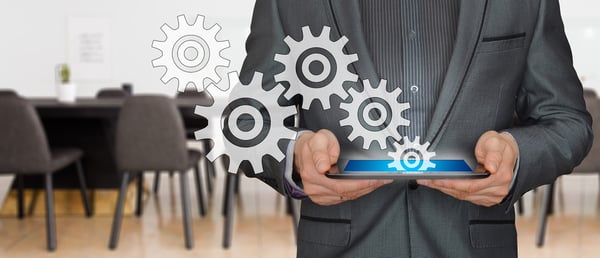 Given the recent Cloud computing improvements, it has never been easier to be fully confident as a simulation engineer. Never. Best of all it doesn't require you to go back to engineering school, work 12 hours a day, or have a million dollar budget. It doesn't require your IT department to buy a supercomputer. It is a rather simple matter when one clears up all the misconceptions about Cloud computing. It's clearing out the smoke that's the hard part.
In fact, if you don't feel confident enough about your simulation results, it likely has nothing to do with your skills as an engineer. Given how underpowered your current computing environment is, how long the wait times are, it's a wonder you are able to produce meaningful results, much less be fully confident about them.
If the barrage of techno-jargon about Cloud computing and Cloud HPC has left you confused, take a deep breath and relax. We're about to take aim at this confusion, blow away the smoke, and make things as simple as possible. In fact, we will reduce it to a quick phone call. But first, we must clear away some smoke.
Misconception #1: The main value of Cloud is reducing the cost of compute by the hour.
This is the most common misconception, which engineers hear over and over about Cloud computing. In fact, the benefits we seek in Cloud computing cannot be measured by cost of compute by the hour. We are looking for ways to solve simulations with high fidelity, test as many parameters as we really need, and not cut corners. We're looking for ways to massively increase our engineering throughput by perform parallel work. We are not looking for reductions in cost of compute per hour and this is not a metric we can use.
Misconception #2: All Clouds are equal.
This is a misconception, which results in conducting a cursory search, getting overwhelmed, and settling for the first Cloud we hear about. The fact is, cloud providers are not equal. They have different technical capabilities and go after different markets all together. We are not looking for just any cloud, we are looking for the Cloud which built capabilities that engineers need for simulations.
Misconception #3: Everything will be new in Cloud.
And finally, this is the misconception, which has been scaring you away. In fact, you can use your favorite simulation application in the Cloud, without having to relearn everything you know. There are solutions for moving your existing models, using the same solvers, leveraging the same post-processing applications.
UberCloud has been helping engineers transform themselves and their work by arming them with the powerful tool of CAE in the Cloud. Contact us for a free 30 minute consultation to see how we can help you reach your engineering excellence.