The ANSYS Innovation Conference draws top partners and customers in the ANSYS ecosystem. The latest event was held in Santa Clara, in the heart of Silicon Valley. The rich agenda included talks in diverse fields from consumer electronics to healthcare to additive manufacturing.
The focus of the opening keynote was pervasive simulation.
Adam Terkle noted how when he started at ANSYS a decade ago, 1 in 22 engineers used ANSYS tools. Today that number is 1 in 6. ANSYS's goal is that by 2030, every engineer uses ANSYS. Adam acknowledged that the only way to get there is by making ANSYS easier to use than ever, and also easier to access. And accessibility is what UberCloud is all about. Our container-based approach facilitates easy access to the fantastic tools from ANSYS. Since our approach does not rely on a web portal, customers can use Workbench, Design Modeler and more in full GUI mode on the cloud.
Another interesting keynote was from Mark Ando, Engineering Manager for Oculus VR at Facebook. Facebook's mantra has always been move fast and break things. Mark posited how that mantra works for a web-based software application like Facebook, but is a terrible ideal for a hardware engineering company. For his Oculus team, Mark preferred the slogan:
Move Fast Without Breaking Things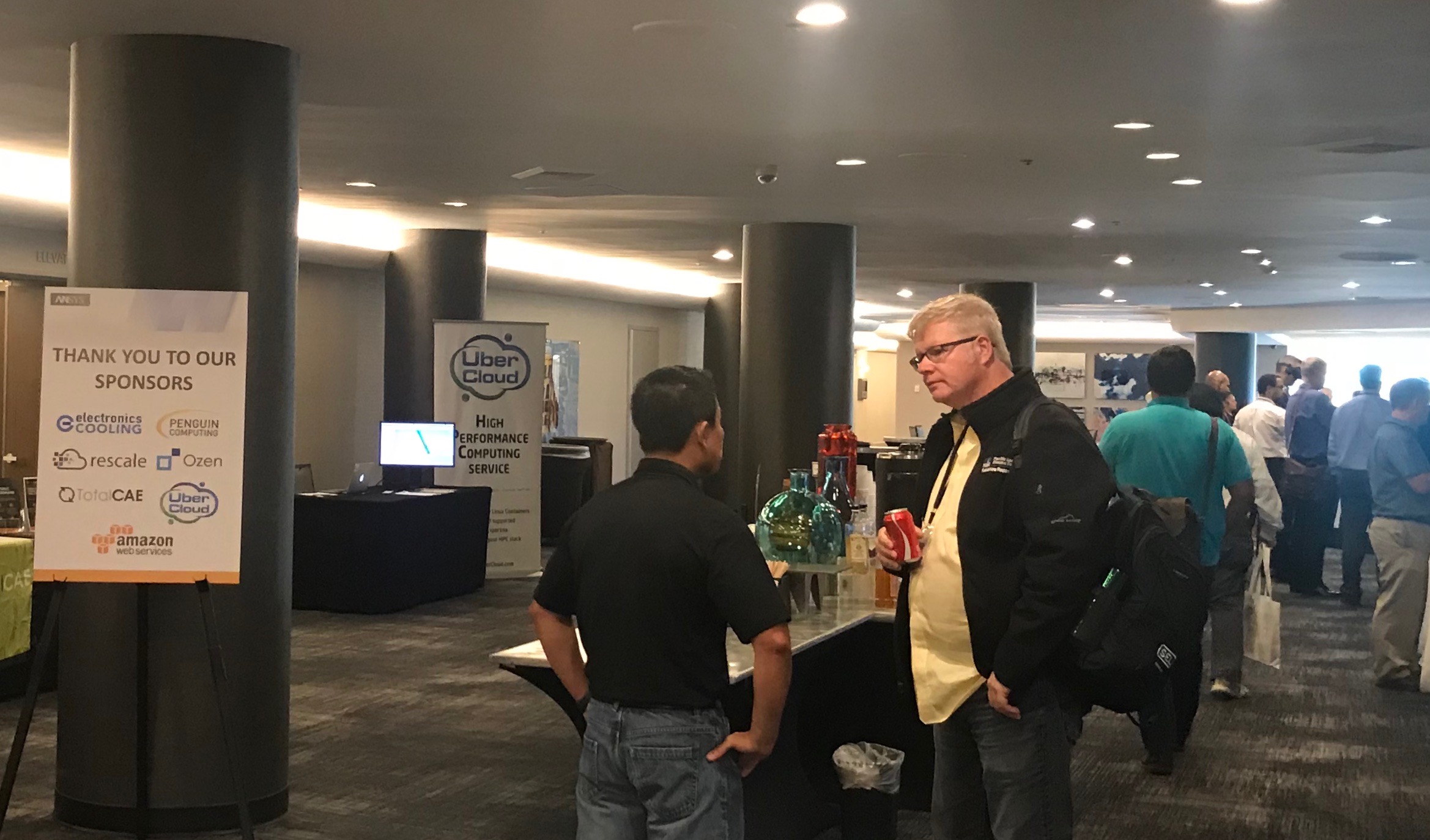 Oculus engineering was not the only presence of VR. There were VR demos of OPTIS, and another VR demo of iQ3. The latter is "like webex for engineering" and leverages VR for immersive 3D collaboration.
One other notable development this year was the focus on cloud. Of the seven sponsors at the event, five were primarily cloud stories. This is surprising for the conference of any enterprise software company. For ANSYS its astonishing. Its a clear signal that the market has matured sufficiently and customers are asking, "what do I have to do to get all those great cloud benefits that everyone is talking about".
To learn more about how your ANSYS simulations can benefit from cloud contact us for a free consultation.