The word "EXCITING" has to be a contender for most overused word in product announcements. But trust me, if there's one new product that deserves the title of EXCITING, it is ANSYS Discovery Live.
This is one of those unique offerings that defines its own category, and could really change the way products are designed. ANSYS Discovery Live enables users to do instantaneous simulations in multiple physics, while supporting direct geometry modeling.
The result is a highly interactive experience that lets you manipulate the geometry, materials, and physics with the click of a mouse and see the results instantaneously in 3D.
This means that when you make changes, ANSYS Discovery Live instantaneously alters your geometry, does the meshing, runs the simulation, and shows the results. Users can do interactive design exploration and Discover the product behavior Live. The implications for rapid product innovation are immense.
All this is made possible by the use of GPUs - ANSYS Discovery Live requires a new NVIDIA graphics card. The product is currently only available for download as a technology preview. Because it requires specialized hardware, it is a perfect fit for trying out in a cloud-scenario. UberCloud for example can enable you to use ANSYS Cloud with the dozens of compatible virtual machines from Microsoft Azure that meet the requirements for ANSYS Discovery Live.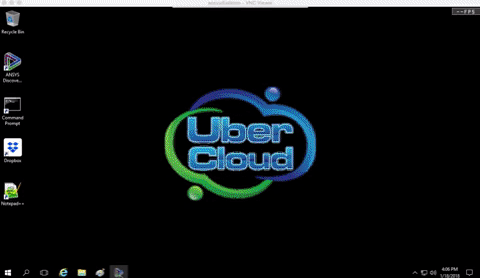 ANSYS Discovery Live running on UberCloud - Azure